Week 1


SATURDAY


Happy NEW YEAR!!!

Hubby and I popped the Champagne out when New Year rang. Hours before the new year we watched Toy Story movie and took couple of family picture.

FRIDAY
We went shopping to Prime Outlet in Grove City



THURSDAY




Just chilling out while the kids playing and watching TV



WEDNESDAY




Tried to clean up some mess around the house including the writings on the wall



TUESDAY




Just watching TV and not doing anything else aside from eating, sleeping and watch TV



MONDAY





Went to the park, play in the swing and slide and watched hockey. There were kids playing hockey in the ice skating rink so Jake and I went there to watch. Then, we went to Subway to spend the $15 worth GC.



SUNDAY



It was my birthday but it was the loneliest, boring, depressing day of the year. We did nothing but sit and do nothing. Thanks to my friend who remembered my birthday and sent me some gifts as well as post birthday greeting in their blog. We also got the rest of the cards on the mail that day and one of them had gift card from my friend in Indiana.
*******


We are still in the Week 1 of new year 2011. Project 365 hosted by

Sara

still on. I have a different project 365 in my other blog but this one i will take picture a day for a year and on Sunday link up to the host's blog to show the week's pictures. This is a better way to document our family's activity and every day life.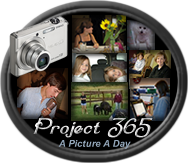 Aside from participating the project 356 I still continue to participate the regular meme from last year.